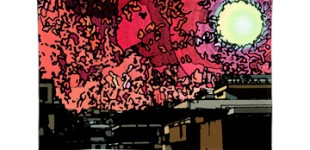 I used this design for a place mat at envelop. I was inspired by the magical atmosphere of twilight where is not day and is not night. You can find it here: Twilight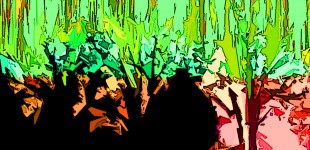 A burning wood in a world where everything is lost. Take your print here:
One of my last artworks for envelop.